February 28th, 2017 by Patricia - DomainBELL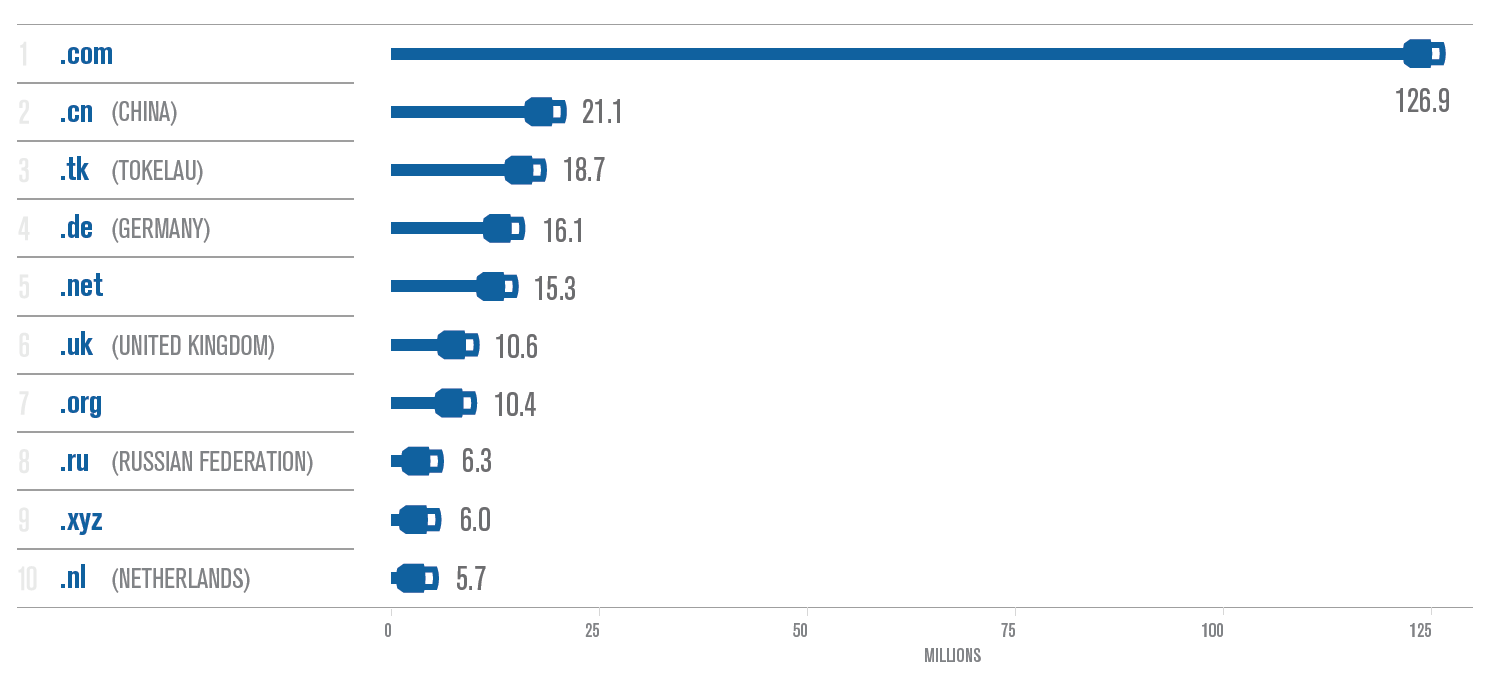 Verisign released their fourth quarter 2016 Domain Name Industry Brief.
At the end of Q4 2016, new generic TLD (ngTLDs) registrations totaled 25.6 million, which represents 7.8 percent of total domain name registrations.
com and .net Breakdown
The .com and .net TLDs experienced aggregate growth, reaching a combined total of approximately 142.2 million domain names in the domain name base3 in the fourth quarter of 2016. In the fourth quarter, Verisign processed 8.8 million new domain name registrations for .com and .net, as compared to 12.2 million domain names for the same period in 2015.
TLD Breakdown
In the fourth quarter of 2016, the top 10 TLDs in order by zone size were:1
ccTLD Breakdown
Country-code top-level domains (ccTLDs) reached 142.7 million domain names at the end of Q4 2016, with an increase of 2.6 million domain names, or a 1.8 percent increase compared to the third quarter of 2016.1,2 As of Dec. 31, 2016, the top 10 ccTLDs by zone size were:

New gTLD Breakdown
At the end of …read more
Source:: HybridDomainer.com — TLDInvestors.com — Domain Name News
Posted in Uncategorized | Comments Off on Verisign releases their fourth quarter industry brief